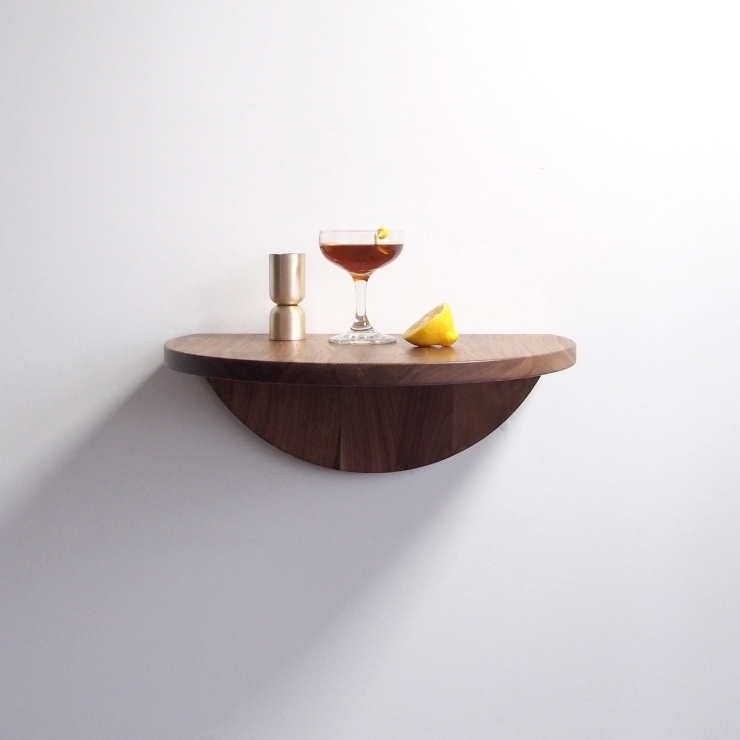 Chord Table (Walnut)
The Chord table is made from solid walnut or ash and is mounted to the wall via two keyhole mounts. This table is great for those tight spaces or a perfect edition to the bedroom as a bedside table.
( A chord of a circle is a straight line segment whose endpoints both lie on the circle. )
Size 16" wide X 10 7/8" deep X 5 1/2" tall
Shipping: All product is shipped within two weeks of an order. If you have any special shipping requests, please contact us before ordering.
* All of our prices are in US dollars *